Awful hard to have a retrospective on Crown Princess Mary of Denmark, her ten years in the country, and her life beforehand without examining the life and times of her very public 'best friend', Miss Amber Petty. These two have each other by the short and curlies, so it is indeed an interesting dynamic to see them throughout the years. Show me your friends, and I'll show you the person. Doesn't speak well for either of them, does it? But Amber has had her share of ups and downs. Let's take a look!
Pre-wedding days
At the docks in Tasmania in 2003 before Mary and Fred's first public kiss, looking better than Madam.
Wedding, May 2004
At the Australian Ambassador's dinner.
Watching the Naval Parade from Mary's flat on Langlinie, just up from Amalienborg.
Meeting everyone at Amalienborg before the "Youth Party" at Vega, attended by Fred's friends and royal cousins.
Leaving Vega nightclub.
At the "Rock-n-Royal" event at Parken, where Mary was serenaded by Sanne Salomonsen singing "Proud Mary".
"Rock-n-Royal" event.
With a gargoyle at the Royal Theatre for the wedding eve theatrical performance.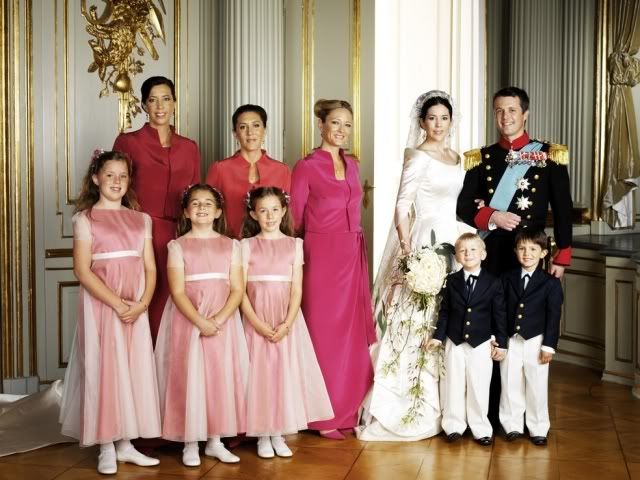 The official wedding portrait with attendants. Strange how Amber is next to Mary, not her sisters.
Amber heading into the wedding reception to seal the deal with Prince Phillip of Hesse, cousin to Prince Gustav of Sayn-Wittgenstein-Berleburg, with whom she had a romantic rendez-vous later in Thailand. Phillip is now married to someone decent and has a couple of children.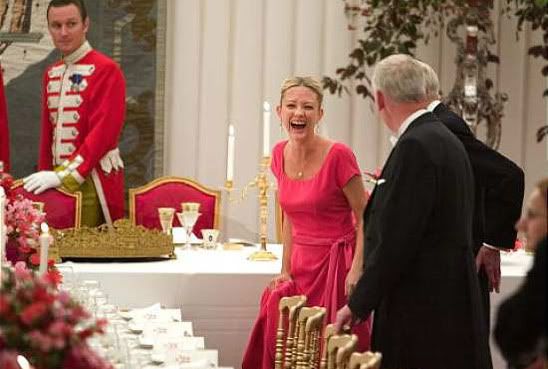 Amber cackling at something her 90 year old seat neighbour Mærsk Mc-Kinney Møller, the richest man in Denmark, said. Exaggerated gestures to get the attention of rich men is a Mary trademark.
Looker Me! Tour #1, February-March 2005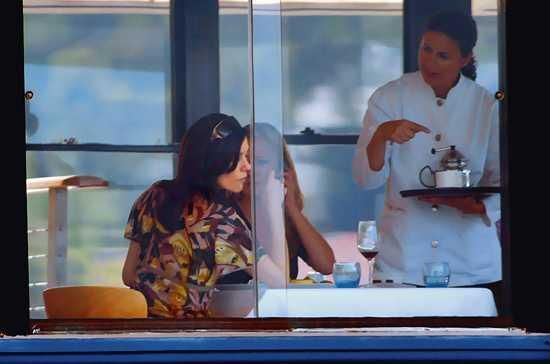 On the phone with Hamish Campbell who picked the girls up by boat after their lunch in a Rose Bay restaurant.
Leaving a Rose Bay restaurant with Crown Princess Mary Donaldson.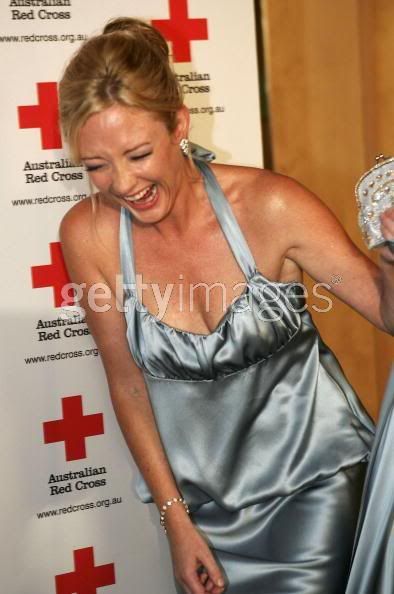 Amber attended the Red Cross Ball in 2005 as a Board Member before being let go from that position as she could not bring money nor attention to the cause. That didn't last long! Was it a cruel, temporary favour by Crown Princess Mary?
Post-wedding attempts at Society It Girl schmoozing
Melbourne Cup 2005.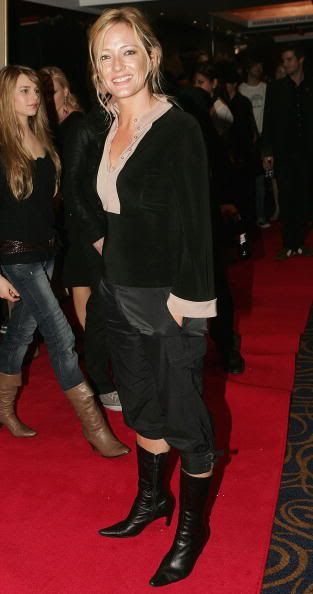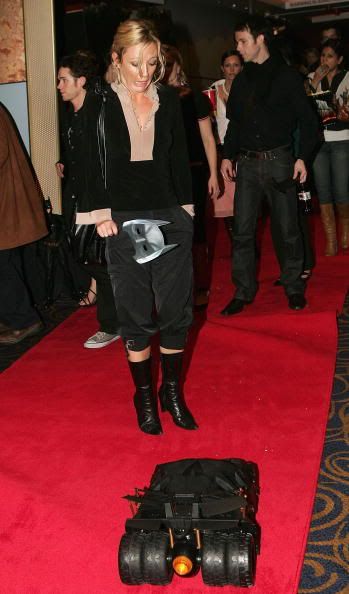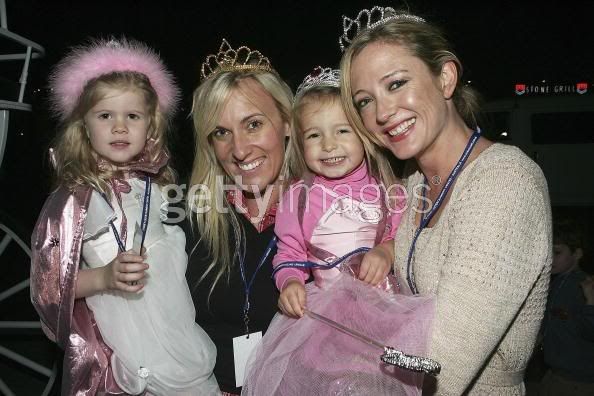 At the races.
With Peter Morrisey
Clinging to Peter Morrisey. Note to hostesses: if Amber's on the guest list, an open bar may not be a good idea.
With Peter Morrisey wearing her bridesmaids jacket, designed by Her Majesty the Queen of Denmark, at the Marie Claire 10th anniversary party at Sydney Park.
Dancing at the Marie Claire party in Daisy's royal wedding jacket. Get down, Amber, w00t!
At the Marie Claire party, rolling around on a mattress with skinned knees and Jayson Brunsdon, the designer who gave Mary many dresses for free for the Looker Me! Tour #1. Mary's secretary sent a thank you note to him a year and a half later with his name misspelled.
Channel 7 50th anniversary party in Sydney in 2006.
Post post-wedding attempts at negative attention, Bandito schmoozing and Pub Boy husband stealing
Amber with her arm around the Bandito bikie who was murdered a few hours later.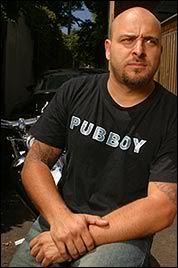 Mark Alexander- who Amber stole from wife Jade and two young children for a few months.
Her relationship with Maori prince Teriu Le-Mon broke down in 2007.
Climbing back to knock on society's door one more time, see who answers...
Amber before heading out to the Logies.
At the Brownlow medal event.
...No one really does. So, Amber visits Denmark on occasion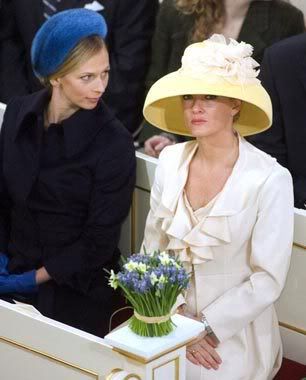 Christian's christening wearing clothing suited for the southern hemisphere's January. Brr.
Amber's date to Freddles' 40th birthday party in 2008.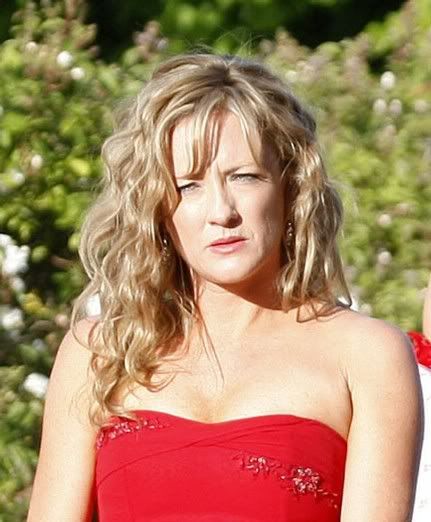 Fredensborg, 2008.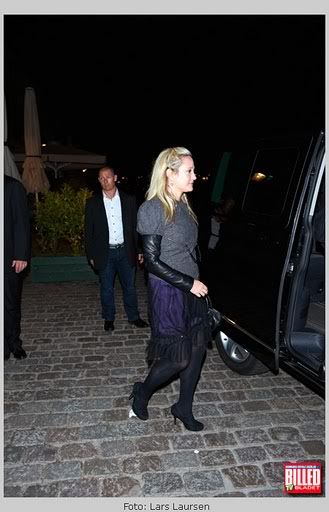 Leaving a dance club before the twins' christening. Wearing the same jacket she wore to Ole Yde's runway show a few days before on 1 February 2012...
And accessorised her shoes with dunny paper!
Looker Me! Tour #3, Australian summer 2007-08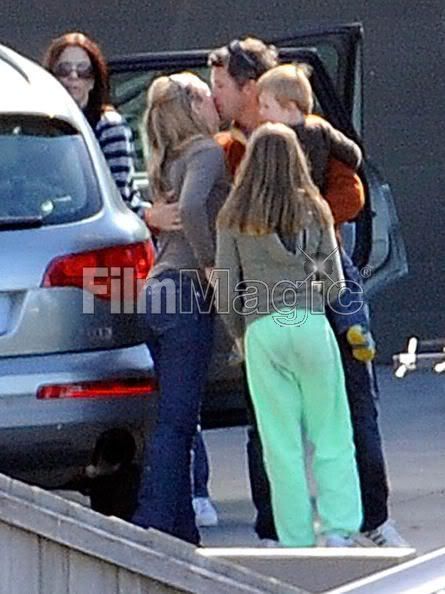 Greeting a love-starved Crown Prince Frederik with highly sexualised arched back and chest thrust, right in front of Crown Princess Mary and the gargoyles.
At the Salamanca fountain.
At the Salamanca market
In the shops with a stubborn Izzy.
Dinner in Manly with Frederik and Mary, who herself had arranged for the royal couple to stay for free in a vacant Belle Property condo in order to help sell it.
Taking the kids for a walk around Sydney. Poor Christian!
Ow! This is just not Christian's day.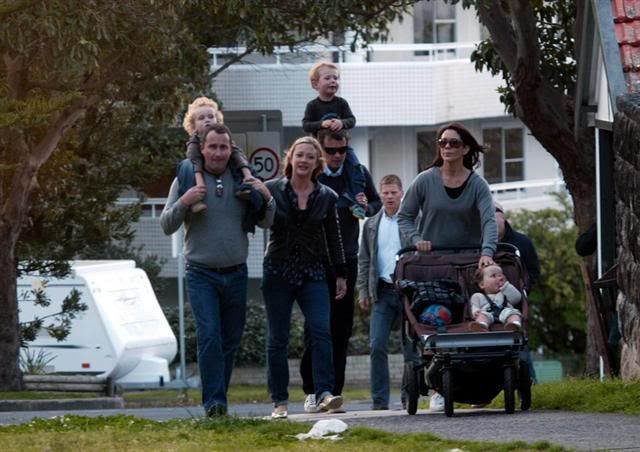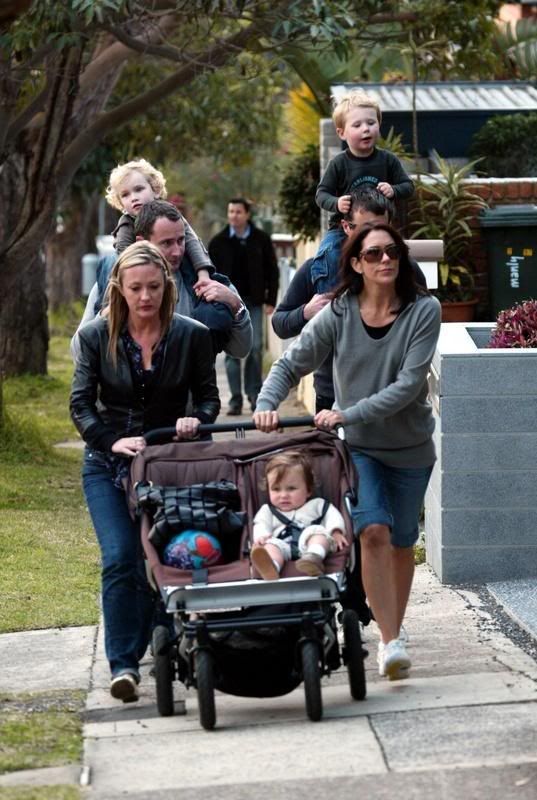 Co-host SAFM 107.1 Rabbit, Amber and Cosi in the Morning, Adelaide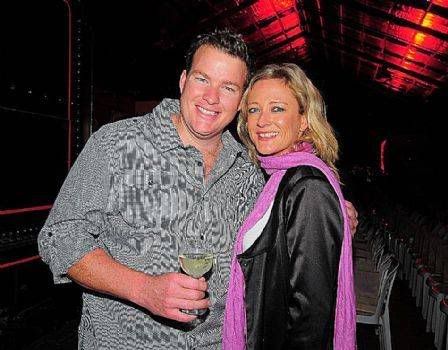 With Cosi at a fashion show.
Dressed up for a segment.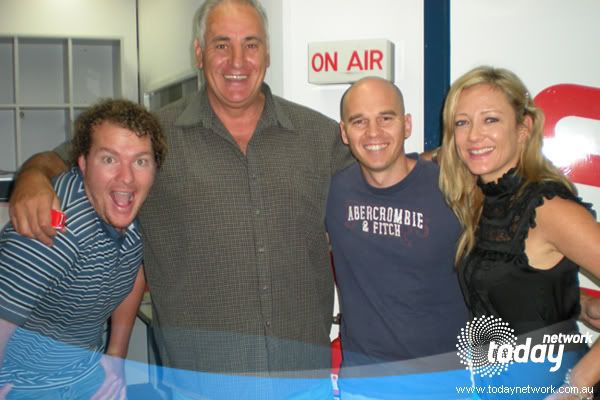 With a guest.
Made up for a segment with a travelling circus troupe.
Amber quits the SAFM brekky show and tries to get on with it.
2009, in the dress she wore to the twins christening in April 2011.
At the Women's Weekly 75th anniversary party at Fort Denison in Sydney.
With Jayson Brunsdon at the 2009 Victoria Derby.
In 2010 with
Crown Prince Frederik's special friend Kylie Matthews
, former associate of Mary Donaldson.
With Mieke Buchan at the Flemington Beautiful Girls Fashion lunch at The Atrium in Melbourne, March 2011.
At a Bulgari party in May 2011 with Anne Peacock and Virginia Gibson.
Amber's 40th Birthday, Adelaide, August 2010
Being interviewed on her way into the party in her fairy princess gown.
Lunch with Mary and Hamish Campbell at Chianti Classico the day after her birthday party.